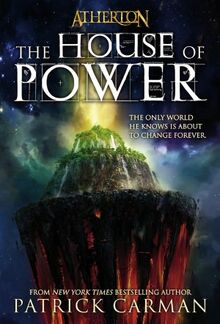 The Atherton series is about a floating satelite named Atherton floating above Earth, known as Atherton, and the adventures of one of its inhabitants, Edgar. The series is written by Patrick Carman. There are 3 books in the series, which are Atherton: The House of Power, Atherton: Rivers of Fire, and Atherton: The Dark Planet. The Atherton series fits into the Fantasy/adventure and Sci-fi categories, and has recieved positive ratings from those who have read it.
Ad blocker interference detected!
Wikia is a free-to-use site that makes money from advertising. We have a modified experience for viewers using ad blockers

Wikia is not accessible if you've made further modifications. Remove the custom ad blocker rule(s) and the page will load as expected.